category GMC Decals Stickers
A branch of American company "General Motors" was successfully established in the 1908. Actually, the American government had been the first facility's customer. It had been ordering a whole line of "GMC" models for different needs of the National American Army. Since an establishment up to now, this brand of cars has been producing a trucks, suvs, pickups and vans.
More and more people agreed with the opinion that everyone have to highlight a design of their cars. Our designers guarantee you a unique style of GMC custom car stickers, our store, in their turn, guarantee you the best service, good delivery without defects and, of course, high quantity.
Reviews

I liked the quality of the 2019 chevy silverado style z71 4x4 gmc decals I ordered from you quite recently. Already now, I can look at the fantastic look of these stickers on my car) I will buy from you more.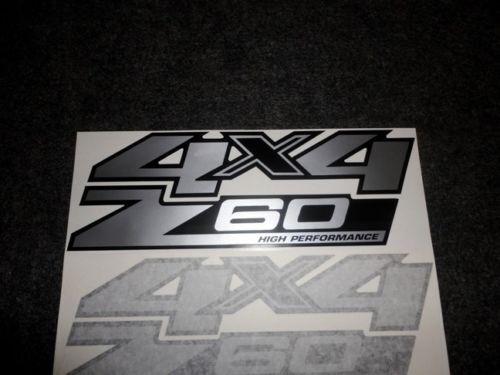 A great sticker, I found it only on this site, without you guys it would be difficult for me to finish my project on the restoration of the truck.
love the decal and the quality . made my build complete.